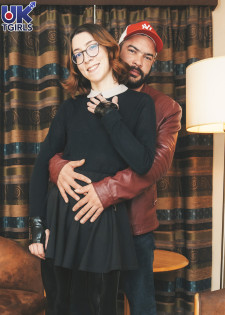 Debuting last month, Jennisen Jenny is a hot French kinkster who loves sex ... a lot. I love the juxtaposition of her looking so innocent. The librarian look but as soon as she's behind a closed door, the vinyl leggings and outfit comes on, and she's gagging to get some cock in her mouth or penetrating that smooth, sweet asshole. This is a hot scene with Jennisen making sure that William works her well - as she rides his cock, get her ass eaten and gives him a long blowjob. Lot's of great authentic action here.
7th Jun 2023
22:56 HD Video
& 149 Photos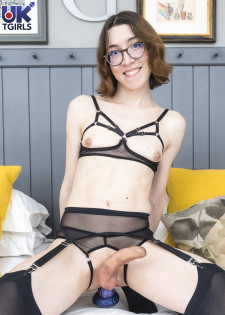 Back for her second set! "J'aime l'anal, agir comme une salope soumise, sucer beaucoup et recevoir des soins du visage. J'aime aussi les gangbangs." I can't verify the grammar (Google translate) but hopefully it's more or less right. "I like anal, acting like a submissive slut, sucking a lot, and receiving facials. I also like gangbangs." A super sexy solo scene, where Jennissen shows us just how much she likes anal with a thick big dildo, before bringing herself to a shuddering orgasm/la petite mort.
9th May 2023
17:13 HD Video
& 120 Photos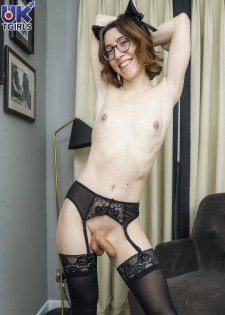 Happy days. We've had more new Northern European trans girls applying and working with us in the last few months than previous years, and when they look and perform as good as Jenisson does in her debut, then the future is rosy! Jenisson is one of our friends from France - and she is such a cutie! Anyone wearing stockings and a suspender belt automatically gets me excited and when it's a slim, pretty tgirl with a perfect body, pristine skin, great boobs (and big pierced nipples), a big cock, and loves something thick in her ass ... then it's a win-win! I can't wait to see more of her.
25th Apr 2023
17:13 HD Video
& 79 Photos