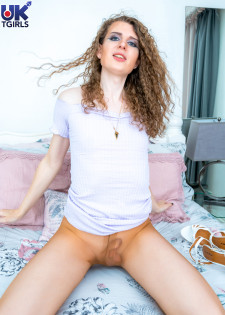 Arriving on set with a rosebud buttplug already in her wet, warm and tight anus - Astrid enjoys teasing us by showing it under her tights, the nylons holding the plug in and holding her already hard cock pushed up against her belly. This awesome UK trans girl, loves to exhibit herself and it's not long before the plug is out and she's pushing a big dildo into that wanton pink asshole which helps bring her to orgasm.
28th Jun 2022
16:54 HD Video
& 113 Photos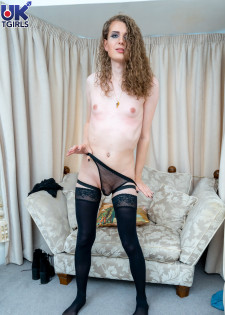 Astrid Wynters returns! Hooray for us! This super cute UK trans girl debuted earlier this year, and we've been wanting to her back. We love her hair, her beautiful face and sexy eyes, her small but nubile boobs, her pink smooth asshole and that big, uncircumcised cock which doesn't seem to need must invitation before turning into a purple-headed monster. Perfect in thigh high stockings which frame her legs and genitals, watch and enjoy how Astrid takes care of herself.
14th Jun 2022
13:45 HD Video
& 107 Photos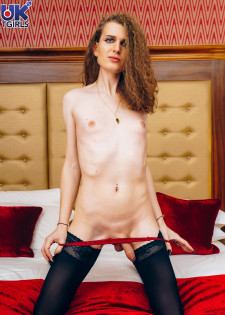 Armed with her charm and meaty cock, Astrid Wynters will make you salivate today. Join her as she takes off her dress, jerks off her cock and cums right in front of you!
4th Feb 2022
17:15 HD Video
& 110 Photos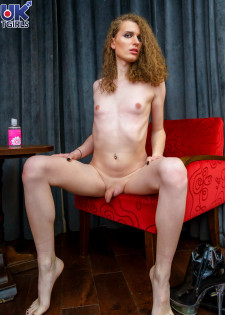 Meet Astrid Wynters! She is stacked with a set of incredible natural tits and a yummyliscious ass that will get you hard in an instant! Watch her as she lures you in with her gorgeous body and then gets naughty with her rock hard cock!
21st Jan 2022
17:36 HD Video
& 112 Photos