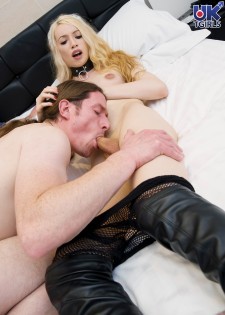 Sasha just couldnt contain her urge to get fucked by Jeff. With her sexy body stud Jeff cant help himself from drilling this hot tgirl. Sasha sucks his dick while she spreads her ass. Later Jeff stuck his dick into Sashas' tight ass-pussy.
8th Feb 2017
25:05 HD Video
& 221 Photos
LONDON sensation Sasha De Sade's late December début set almost broke the internet when it was unveiled here on UKTG. The response on social media and beyond was phenomenal and rightly so - this absolute fox just has it - devastating natural beauty, a body to die for and a very good head on her shoulders make this Grooby Girl a top drawer bird and then some. We can also exclusively reveal that Sasha has a banging hardcore currently in production so stay tuned but for now, immerse yourself in this blonde bombshell doing her thing solo, today's update on UK TGirls!
10th Jan 2017
16:53 HD Video
& 118 Photos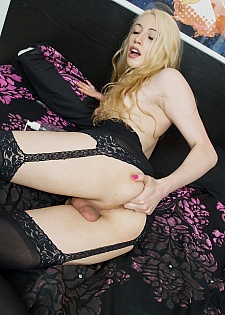 PHWOOOOOOOAAAAR! UK TGirls very proudly presents the devastatingly beautiful Sasha De Sade who makes her explosive entrance onto the AV stage today. I met Sasha through Twitter and immediately introduced her to our London shooter Kalin and within days she was stripped bare and toying that divine ass under his lights for us drooling admirers. An absolute bombshell of a lady set to make some serious waves - the phenomenal Sasha De Sade arrives on UKTG!
27th Dec 2016
16:53 HD Video
& 111 Photos