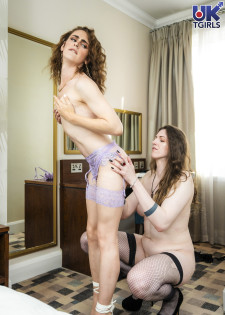 There is nothing Cece Monroe likes better on a long lazy wet Sunday, than having a plaything to ... well, play with. And who better than a submissive, passive Envy Darling who wants nothing more than to please Cece? There may be a difference in height, but it's Cece who is the dominant one and she's soon pushing Envy to her knees so she licks on her toes, sucks her nipples, and tongues her asshole deeply. After that Envy is treated to Cece's hard, smooth cock and low-hanging balls as they're slid in and out of her warm, wet mouth and willing lips. Cece loves to look at Envy's tiny cock, barely a clitoris, as she pounds in and out of Envy's asshole and sees her roll back her eyes in pleasure. Cece is well in control, and Envy knows how to satisfy her.
21st Sep 2023
20:37 HD Video
& 146 Photos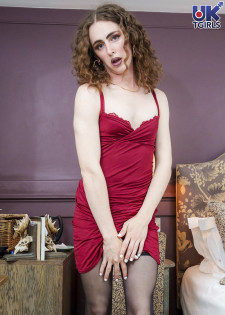 A hotel room. A hot trans girl. A dildo. And nobody is coming a calling? Cece doesn't mind, she knows exactly how to please herself, and spends hours getting herself dolled up and dressed well in black stockings, red lingerie and sexy figure-hugging crimson dress. She loves posing and seeing how hot she is in the mirror, gets her even more excited as she knows how many people will be excited over these shoots. Stripping down, she sucks on the big dildo, her oral fixation making sending wires down to her cock which responds by stiffening and she's soon pushing the dildo deep into her sweet, tight pink asshole which sends her cock rigid and desperate.
23rd Aug 2023
17:31 HD Video
& 120 Photos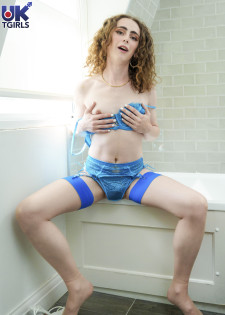 It appears like the UK has started to deliver more and more awesomely cute trans girls, and this babe who debuted on Tgirls.XXX recently, we wanted to rush back for more shoots, including a hot Tgirls.Porn shoot with fellow UK cutie Azudem. Cece is very pretty, with an all-natural body and face - smooth, slim, and toned with dark erect nipples on her nubile breasts, lovely smooth, pale skin, long legs, and sweet feet. Add some stockings on to her, and it's my idea of perfection.
9th Aug 2023
18:04 HD Video
& 115 Photos