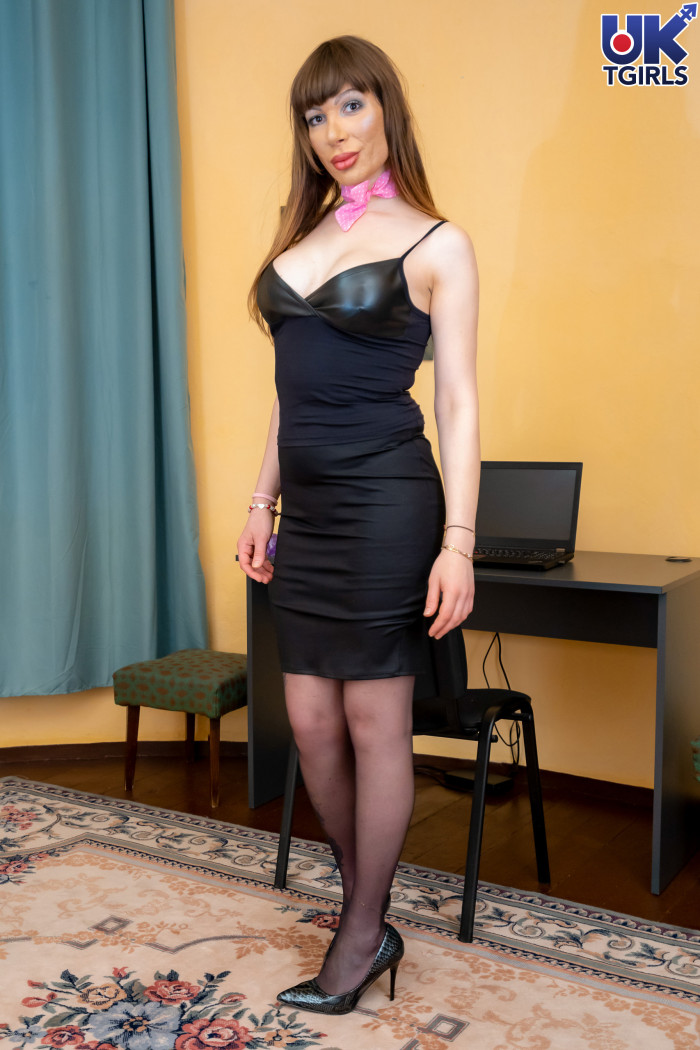 Ramona Swarovski
Birthday: 31st March
Location: London, UK

Hello boys I'm Ramona originally from Varna, Bulgaria but now living in London, UK.
I have been fully transitioned for 5 years now and I love every minute of it!

In my spare time I enjoy eating out, dancing and going to clubs. My passion is travelling and I would like one day to see the world.

Sexually, I only like men - especially those who are charming and have a nice smile. My favourite part of a man is his cock and bum!

I am fully castrated and have dreams of one day becoming a famous porn star - what better way to start than getting naked on film for the lovely guys at Grooby! I hope you enjoy!