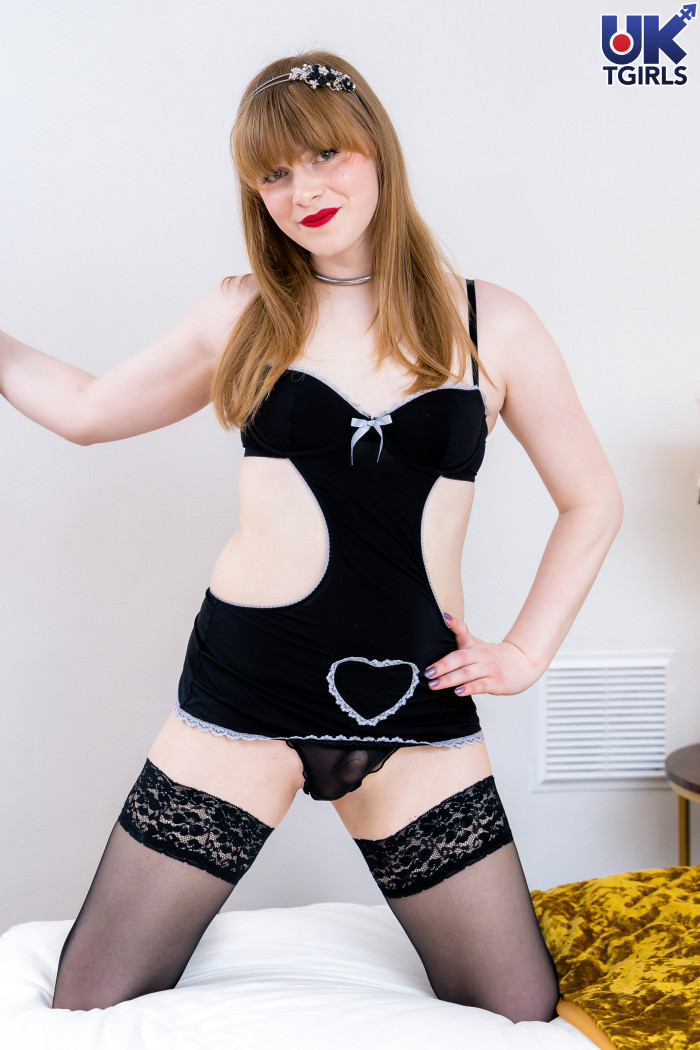 Alicia Snow
Birthday: 19th November
Location: Southampton, UK

Hi, My name is Alicia Snow now wants to be known as Jessica Doll, I'm a transgender girl from Southampton, England; where it always rains! Before I began my transition I was a professional Ballet dancer and I got to dance all over the world... It also made me pretty flexible!!I love the theater and I love performing for an audience! I'm small and petite, my friends call me "small but dangerous", I stand at around 5ft4. My style is cute and feminine as it suits my small frame.I'm a huge fan of the kink scene, all things bondage are my passion and I'm painfully submissive! Ball gags are my number one fetish.

I was so happy to be invited back to make more smut with Kalin. I'm always happy to have a chance to show off for anyone who'll watch my little whore-ass work. I was so wet stretching my tight asshole with all my favourite toys and finishing riding my cute pink dildo that matches my adorable pink latex crop-top.

It was amazing to play a cute little hotel-maid-slave who couldn't control her horny urges when she finds some sex toys. Getting to fuck myself with a big black dildo, stretching and filling me up and then squirting sticky cum from my adorable, tiny, girldick. All while reclining on a soft comfortable bed... Such bliss!!